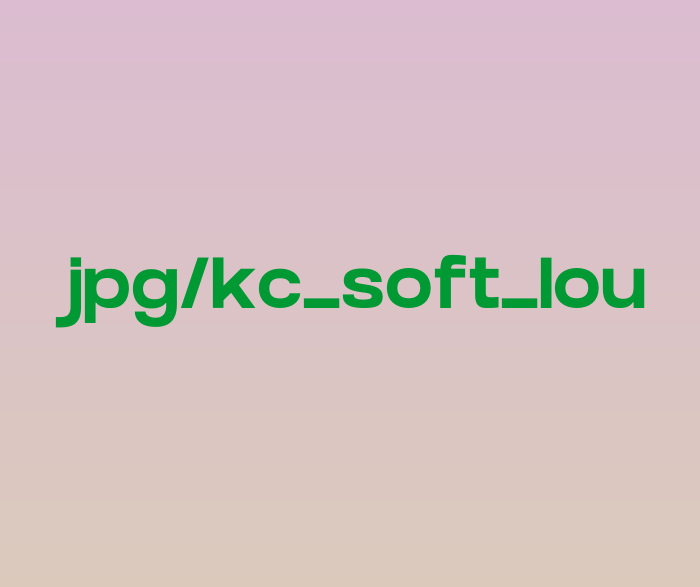 Kim Kardashian's shapewear brand, Skims, dropped a new ad campaign in October, and the lineup of talent included none other than Kim Cattrall. The 67-year-old appears wearing self-styled looks that, as she puts it, make her feel "freakin' fabulous." She took a break from a French vacation to speak with The Hollywood Reporter about all things Skims, the message she hopes the campaign sends to women of a certain age and whether or not she's still following that viral mantra, "I don't want to be in a situation for even an hour if I'm not enjoying myself."
I hear you're on an interesting holiday. Where are you and what are you up to?
I'm in the South of France [with my partner, Russell Thomas]. We just went to Paris Fashion Week which was my first time and it was so exciting. We had a fantastic time and decided to take this trip to coincide with being in Paris. We took the train about four hours to Neubois and now we're on an amazing barge trip down the canal.
I just read in Vogue that it was your first time attending Paris Fashion Week. How was the Balmain show?
It was just superb and so exciting. I felt like I was at a premiere for a 1950s film. There was a blaze of press and so many people dressed so beautifully. I was excited to see what Olivier Rousteing was going to bring to the runway. There was some drama at the beginning because part of his collection went missing [due to a robbery], and so the stakes were very high. But he was so relaxed, so kind, so sweet and welcoming. We went to his atelier and both my partner, Russ, and I had a fitting. My fitting took two minutes and Russ's took about 20 minutes. [Olivier] had all my sizes already so I guess it was not fair. [Laughs] But it was so wonderful to be welcomed in such a generous way. My publicist, Danica Smith, and I have worked with a lot of different people over the years, but this was an exceptional experience.
You also had a big week, debuting as part of this new Skims campaign. How familiar were you with the brand before you got the offer?
I came a little late to Skims. I had heard about it a lot, most from my girlfriends and my team. I was wearing other sculpting garments under my wardrobe and I would always have to replace it so soon after getting it because it would lose its support. Everyone kept telling me how wonderful Skims was, so I tried some. When they asked me to do the campaign, I just thought, wow, this is one of those moments when it just feels right because the product was right, the timing was right. I loved the photographer, Vanessa Beecroft, and it was all very relaxed; it was all women on set. I got to pick what I wanted to be photographed in and I picked a black mid-thigh bodysuit, which was really comfortable. I wore a black long-sleeved dress that I loved. I knew that I would be going on the cruise so I brought all the beautiful products with me and I've been wearing them with just a little sweater. They've become staples already.
Most campaigns are very specific about styling. How unusual was it to be able to pick yourself?
It never happens. But for me, working with somebody like [costume designer Patricia Field], for example, who I've worked with for so long, it's always a collaboration. The most important thing that people sometimes forget is what it feels like on you. Not what it looks like, but what it feels like. And I love the fact that they wanted a woman my age and with my background. I have a very strong sense of style, which is uniquely my own and something I'm very comfortable with. They were so welcoming in having me come in and get my picture taken which a lot of women my age wouldn't be comfortable doing. I sort of made up my introduction on the spot, saying, "Freakin' fabulous," which is something I've said before.
How have you formed your sense of style and how has it changed?
I don't think it's changed, it's evolved with me as I've grown as a woman. When I was younger, like most people, I was searching. I've said this many times but one of my biggest influences has been Patricia Field because she saw many sides to me. That's why we worked together so successfully together. Sometimes, I can feel a little bit like a rock star with jeans and biker books and a nice leather jacket over it. I have a bad side of me, which is very relaxed. And then I also have a side which is very British and English. I like to wear a lot of suits and jackets and tweed and cashmere. My Canadian side is also very relaxed, almost like I've just rolled out of bed not caring.
I have to ask about the pairing of the two Kims — Cattrall and Kardashian — on this campaign. Do you know her?
Not at all. Of course I knew of her, and I knew that she's done a really great job with this company. One of the things that has so surprised me is how affordable this product is. I mean, she's a very smart woman. But I've never met her or her mom, or any member of the family. But she's done something really terrific for women. It's not run with an elitist attitude, which I think some people would be surprised at. This is for every woman, and that's a powerful thing about the campaign.
When the campaign broke, there were headlines like, "Kim Cattrall channels Samantha Jones for new Skims campaign." What's your response to that? Were you playing a character or being yourself?
No, I was just being myself. The press said the same thing when I was wearing Olivier's gorgeous Balmain suit. I think for the rest of my life there will always be that association, and I take it as a fantastic compliment. She was such a wonderful character, but she's part of me. I created her. It's not Samantha, it's me. Sometimes it's fun to do a little wink and a nod for the fans, and not just for the fans from that series but my fans from Mannequin and Big Trouble in Little China and so on. These characters follow you because they've touched people or they've expanded their imagination about what a character like that could be. I don't consciously conjure up anybody or think, I know what I'm going to do here. I just try to be as open as possible and get a feeling for what the director, the producer or the designer wants. If it adds a little spice, then that's a lovely thing.
I can't help but think of that now-famous quote when you said, "I don't want to be in a situation for even an hour if I'm not enjoying myself." Are you still living by that mantra?
As much as possible. I feel very privileged that I can live by those words. A lot of people can't, and I understand that, but it wasn't given to me. I fought for that and continue to think about how being in a situation feels, and I know that I'm going to do better work if I'm in a situation where I feel really supported. I feel like this photo shoot, in particular, represented that. It's a situation where how you feel is very important to the end product and the end product reflects a part of me that wants to send out a positive message to women in my age bracket. I feel that's the most powerful thing I can do. Really, I feel in choosing the ads that I do, I want to know what it is like on that set, who are the people I will be working with, what are they like, who is asking me to join the world they've created? And can I do my best in that situation?
You've mentioned a couple of times what this kind of campaign means for a woman your age and the message it sends out. Asked to be a part of this at age 67, what do you think it says about the brand or your place in Hollywood?
When I look back on what 40 and 50 and now 60 looks like, how that, I feel we've come a long way. What's changed, most importantly, is my attitude towards aging. I'm saying yes to things that are positive and nurturing for me. I want to celebrate these years that I have. I didn't know my grandparents, so I never really saw getting older and what it looks like up close. At 93, my mom finally said, "I'm tired." When I get to the point when I say, "I'm tired," I want to know that I've lived a very full and prosperous life. How that begins is with me and how I feel. That is something that I'll continue to do because that leads to a fulfilling life and it leads to happiness for me.
A version of this story first appeared in the Oct. 11 issue of The Hollywood Reporter magazine. Click here to subscribe.