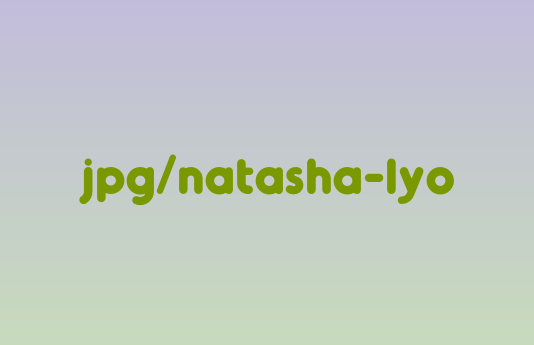 If you purchase an independently reviewed product or service through a link on our website, The Hollywood Reporter may receive an affiliate commission.
Natasha Lyonne may play an accidental gumshoe in Poker Face, but offscreen, she's yet to solve the mystery of some missing Old Navy pants. The Emmy-nominated actress and producer is ringing in the holiday season early with a new campaign for the clothier, which will premiere in theaters today at Taylor Swift: Eras Tour concert film screenings before running on TV and online.
"There is a real mystery happening on the Old Navy set, which is the case of the disappearing denim jeans," Lyonne tells The Hollywood Reporter. "I wore them with that overcoat and the beanie. Those jeans are so cute and I'm obsessed with them. And when we wrapped, we went to find them to take home. And it's been the real magical mystery tour of the holiday campaign shoot. We were looking in every room … we're hoping to crack it by the Emmys, Cristina [Ehrlich] and I. Then if not, we're gonna send a really, excited request to Old Navy for a new pair of jeans."
Old Navy tapped Lyonne's own Hollywood power stylist, Cristina Ehrlich, to style the commercials that showcase the Holiday Dressy and Alpine City collections. In two of three 15-second spots, the 44-year-old star compliments another version of herself wearing festive and chalet-chic looks, including a "real saucy boss" forest green velvet blazer with the matching Taylor trousers, and a "glitzy-glammy" cozy striped sweater and a sequin midi skirt.
In another short, Lyonne sports a long overcoat, a crewneck sweater and skinny jeans while giving a chef's kiss of approval to her multiverse twin wearing a mock neck Fair Isle-print sweater with a citrine puffer vest and army green cargo pants.
Lyonne caught up with THR to chat about being a Time 100 honoree alongside friend Stephanie Hsu (who will make a guest appearance on Poker Face), why she maintains her stance on artificial intelligence, the power of showing a bit of wrist, how her personal style as evolved to "grown-up business lady" and more.
This is your second time working with Old Navy. Was it as fun to shoot as it looked? And how much creative control did you have this time around?
It was a lot of fun. I mean, it really comes from the team. It's a very fun team to work with and a lot of ladies, which always makes me happy. I love that both of these have been high concept. Obviously, that's a spirit I really enjoy. Anything that's high concept but also comedic but also is aesthetically something I'm into, makes me happy because it's just more fun to play with. It has an extra sort of kick to it, and so it really was their ideas. I've moved from an inner monologue sort of conversation to an externalized secondly, but still sort of playing "the compliments game" [from the first commercial] and accepting them and it's fun to play against myself. And I guess what I do, I end with, "Thanks, it's Old Navy."
But I was definitely really amused when I saw the initial materials. We'll try different things for fun, and there's something really nice about knowing that you're in safe hands on something like this. It feels like a team that really knows what they're doing. And then because of that, anything really in the arts, the more everybody really knows what they're doing, the more room there is to play because everybody knows what it is. So it just sort of feels loose, but also with a strong point of view and organized and really good ideas.
Were you able to improv a bit more for this campaign?
Yeah, kind of. We'd try it, but then of course anytime you're playing this multiplicity game, you also have to lock stuff in because otherwise, by the time you get to the other side, you're going to forget what that improv was and now you're playing against yourself and that's how you land into gibberish land.
But in general, I really do love organized chaos. I love very disciplined freestyling, painting wildly within the lines is something that I just — I'm somebody who, my bed is always made so I can throw a pile of clothes on the floor, you know what I mean? But if it's both piles of clothes on the floor and the bed's unmade, it's too much for me. I can't hang.
Did you get to style yourself more on this campaign?
Christina Erlich, who I've been working with for years, is the stylist on both this one and the previous Old Navy campaign we did. So she knows me so well. We play with it and put it together so that it feels like stuff I would really wear to an event or a photo shoot.
Vernon François did my hair and Jo Baker did my makeup, I always work with a team and when I saw myself, I was like, "Why don't we do this version of me ever?" You know what I mean? "Who's she? I want her in a rom-com that I've never seen."
What did you think of the looks?
As soon as we saw that striped sweater with the skirt and the bangs and the whole vibe, it just felt so cute. And I very much wish I could wake up that — maybe someday! I aspire to age into a future where actually I can just walk into a machine and they reprogrammed some of our solid wins of looks and I can just push the button. I'm in The Jetsons and emerge in my sequence with my perfect bangs and little freckles, and Jo will really do that. She'll enhance my freckles, which I've never seen until she started doing it. I'm like, "Oh, right. There are freckles there." By the time they put the foundation on you, they've covered them, and seeing them back is great. It's just like a series of magic tricks, so you can just never quite nail it on your own. So it could be really fun to be able to walk into that machine and walk out the way they get me to.
Maybe that'll be the third Old Navy commercial.
Yes! That's smart. We've gone from inner monologue to multiplicity to full futurism Jetsons.
To letting AI run your life.
Well, I didn't say AI to clarify! I did say a machine. So I guess the difference being that it feels like maybe the AI would sort of be like, I am not in control and I would exist in a screen. But in this version of The Jetsons, what's fun is it's a futurism where you can actually still exist and have free will and leave the house and interact with people. So I don't know that I need to necessarily do a metaverse version of it. I don't think I'm there yet. Ask me again in 20 years, I mean, I never would've thought that I'd be on Instagram.
Speaking of Instagram, I had a chance to see the social media spots. I'm excited to see the reaction to those because I literally laughed out loud.
Those we had the most fun with. Those were the most riffy. They just loaded up a purse for me and I didn't know what was in it. So that was a real, just pulling things out. And anytime I am talking about [my dog] Root Beer, I'm in seventh heaven, so I'm very excited that she now has matching pajamas that we can dress in, and I can make a holiday card for us that I send nobody, but that makes me delighted.
It was very funny. It was the end of the day, so it was like, "Pop out of this tree!" I was like, "Of course. Why wouldn't I?" I enjoy that kind of thing. It's also always fun to see something on the scale and there's snow and people in the holiday wear, but the sun is out. And I was just grateful that it wasn't a crazy hot day. We really lucked out.
Where was it filmed?
On South Street Seaport [in Manhattan]. There's something very sweet about the whole thing. It's a neighborhood that you're just sort of used to seeing, but not in that context. I always love that about filming things in general, that you take an environment that you've walked down those streets in your life so many times, but it's completely transformed and you own that corner for those 10 hours. And it's just funny that that's something that happens in, especially in Manhattan, it always makes me happy, whether it's [A TV show or] Old Navy or whatever.
I just really like the joy of transforming a neighborhood to a different reality. That point that I'll pass by again months, three years later and think, "We've marked that corner of the city. Well, that's Toboggan Road you guys, you didn't know that? Oh, that's Toboggan Road now."
I would love to take your tour of New York.
Yeah, it is a lot of anecdotes. It's like, "Oh yes, that's where we took jingle jammies to Alpine City to Holiday Dressy right there on Toboggan Road." Oh, you guys don't know what I mean. That's odd!
You've been in front of a lens for almost your whole life at this point. How would you describe the evolution of your style?
I think I've finally settled in. This morning I went to the dentist and I was dressed — just a tooth cleaning! But I was out the door in literally under five minutes and I'm wearing a cashmere sleeveless mock turtleneck dress and some fake fur slides and yesterday's purse and sunglasses. And that's it, I was just out the door. But I think now even when it comes to red carpet dressing, I've sort of figured out who I am and who I'm not. You gotta have a lot of fails to get in the zone.
And there are certain things that I just won't do to myself anymore. If shoes are crazy uncomfortable, I'm just like, "Eh, who needs it? Life's too short." Or if I know that a bag won't fit my prescription glasses and my cellphone and my keys, I'm like, "Eh, it's just not the bag for me." I don't need to be juggling all night. And I also do love this kind of high-low separates, [which] is something that I'm personally very into. I like being business casual since I'm sort of like a grown-up business lady.
Also, I like to know that I can go day to night seamlessly, should that come up. I have some separates, so if I want to remove it now I'm in a cute camisole or a tank top, but I've got this little velvet blazer, but the jeans make it not too try-hard and I can actually walk in these things. So I think I've maybe finally cracked it. So if you're a youth, just know that in a few decades you won't be!
Did you take anything home from the shoot?
The striped sweater I love. And I'm still also rocking this red cardigan that [matches with] the tank top I wore in the last Old Navy campaign. That piece has really become a critical piece in my daily wardrobe. It has that really cute thing when it shows a little bit of your wrist and so you feel very feminine Audrey Hepburn as a result, like, "Oh, well look who has wrists!" It's like the perfect-size arm-length cardigan. A kick of the wrist, sometimes that's all you need!
You were recognized as one of Time's most influential people of 2023. Is there anyone in particular who's inspiring you right now?
I was really very flattered and it was also really fun. Jacqueline Novak and I came up with this AI riff on Tiny Tim and [his song] "Tiptoe Through the Tulips," and so that was fun to do. And who knew that AI was really going to be the eye of the storm then, I guess? Well, I did. I've been flagging it for quite some time, but it's really in the zeitgeist at full speed now. And I maintain my position that humanity is key to our survival. It seems like it would be baked into the DNA of the concept of humanity, but somehow we've lost the plot. There's a lot of medical breakthroughs [with AI] that'll be exciting, so it's not [about throwing the] baby out with the bath water. It's just about being alert and regulating well.
Taika Waititi had written up my Time 100 [blurb], and it's a surprise, you don't know who's doing it for you. I was so touched that it was him, and it was so sweet and funny. What was very exciting this year is that I had the honor of doing it for Stephanie Hsu, whom I love so much. Call me a softie, but I really love, just for no reason at all, getting to write about somebody that you adore is really sweet. I just think she's just so special and she's such a great actor and person, so it was nice to be able to continue the tradition.
This interview has been edited and condensed for length and clarity.