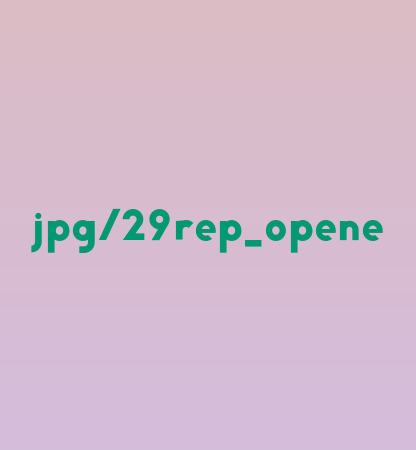 It didn't take long to see the problem after Marvel Studios' Daredevil: Born Again paused production in mid-June during the writers strike. Fewer than half of the series' 18 episodes had been shot, but it was enough for Marvel executives, including chief Kevin Feige, to review the footage and come away with a clear-eyed assessment: The show wasn't working.
So, in late September, Marvel quietly let go of head writers Chris Ord and Matt Corman and also released the directors for the remainder of the season as part of a significant creative reboot of the series, The Hollywood Reporter has learned. The studio is now on the hunt for new writers and directors for the project, which stars Charlie Cox as Matt Murdock, a blind lawyer turned superhero.
The Daredevil revamp is the latest in a series of growing pains for Marvel television. Since debuting the Emmy-winning WandaVision in January 2021, the studio, which dominated the film industry in the 2010s, has released more than 50 hours of TV programming after creating a small-screen division from the ground up during the pandemic.
Through it all, the company eschewed the traditional TV-making model. It didn't commission pilots but instead shot entire $150 million-plus seasons of TV on the fly. It didn't hire showrunners, but instead depended on film executives to run its series. And as Marvel does for its movies, it relied on postproduction and reshoots to fix what wasn't working.
Even though they remain, along with Star Wars titles, the most watched shows on Disney+, Marvel series have recently faced a number of creative challenges and cries of diminishing returns from critics and audience metrics, causing a major shift at the studio to move to make TV shows the more traditional way.
"We're trying to marry the Marvel culture with the traditional television culture," says Brad Winderbaum, Marvel's head of streaming, television and animation. "It comes down to, 'How can we tell stories in television that honor what's so great about the source material?'"
With Daredevil's new direction, Marvel hopes to right the ship on a project with sky-high expectations. The show is Marvel's first to feature a hero who already had a successful series on Netflix, running three seasons. But sources say that Corman and Ord crafted a legal procedural that did not resemble the Netflix version, known for its action and violence. Cox didn't even show up in costume until the fourth episode. Marvel, after greenlighting the concept, found itself needing to rethink the original intention of the show.
Marvel plans to keep some scenes and episodes, though other serialized elements will be injected, with Corman and Ord becoming executive producers on the two-season series.
Daredevil is far from the first Marvel series to undergo drastic behind-the-scenes changes. Those who work with Marvel on the TV side have complained of a lack of central vision that has, according to sources, begun to afflict the studio's shows with creative differences and tension. "TV is a writer-driven medium," says one insider familiar with the Marvel process. "Marvel is a Marvel-driven medium."
On the Oscar Isaac starrer Moon Knight, show creator and writer Jeremy Slater quit and director Mohamed Diab took the reins. Jessica Gao developed and wrote She-Hulk: Attorney at Law but was sidelined once director Kat Coiro came on board. Production was challenging, with COVID hitting cast and crew, and Gao was brought back to oversee postproduction, a typical showrunner duty, but it's the rare Marvel head writer who has such oversight.
Even though the company does not have a writers-first approach to TV, directors could feel short-changed as well. "The whole 'fix it in post' attitude makes it feel like a director doesn't matter sometimes," says one person familiar with the process.
As its shows ramped up during the pandemic, Marvel stepped outside its usual staffing approach and brought in outside execs after years of internally promoting creatives who had been sufficiently trained in the Marvel method.
This change was felt most severely on Secret Invasion, the Samuel L. Jackson-led thriller that stands as Marvel's worst-reviewed series. Kyle Bradstreet, a writer and executive producer on USA Network Emmy winner Mr. Robot, had been working on the scripts for Secret Invasion for about a year when he was abruptly replaced after Marvel decided on a different direction. Enter new writer Brian Tucker, who penned the crime thriller Broken City. Thomas Bezucha, who helmed the thriller Let Him Go, and Ali Selim, who worked on Hulu's 9/11 drama The Looming Tower, were on board as directors and to help crack the story.
So far, so normal, at least by Marvel's creative development standards. Details are murky, but what happened next, in the summer of 2022, debilitated the production as factions became entrenched and leaders vied for supremacy during Secret Invasion's preproduction in London. "It was weeks of people not getting along, and it erupted," says an insider. Marvel declined to directly comment on the matter.
The company dispatched Jonathan Schwartz, a senior executive and member of Marvel's creative steering committee known as The Parliament, to get Secret Invasion back on track when it was falling behind schedule and on the verge of losing some actors because of other commitments.
By early September, a good portion of the Invasion team had been replaced, with new line producers, unit production managers and assistant directors. And Bezucha, who was supposed to direct three episodes, left the show because of new scheduling conflicts. The Marvel executive overseeing the show, Chris Gary, was reassigned and, according to sources, is expected to depart Marvel when his contract is up at the end of the year.
As it moves forward, Marvel is making concrete changes in how it makes TV. It now has plans to hire showrunners. Gao's postproduction work on She-Hulk helped Marvel see that it would be helpful for its shows to have a creative throughline from start to finish.
"It's a term we've not only grown comfortable with but also learned to embrace," says Winderbaum of showrunners and Marvel TV's intention to hire them.
The studio also plans on having full-time TV execs, rather than having executives straddle both television and film.
"We need executives that are dedicated to this medium, that are going to focus on streaming, focus on television," says Winderbaum, "because they are two different forms."
It also is revamping its development process. Showrunners will write pilots and show bibles. The days of Marvel shooting an entire series, from She-Hulk to Secret Invasion, then looking at what's working and what's not, are done.
And just as Loki, which returned Oct. 5, marked Marvel's first season two of a series (out of nine TV shows to date), the studio plans on leaning into the idea of multiseason serialized TV, stepping away from the limited-series format that has defined it. Marvel wants to create shows that run several seasons, where characters can take time to develop relationships with the audience rather than feeling as if they are there as a setup for a big crossover event.
Some of its next shows, in fact, promise to be more personal stories. Echo, which premieres in January, is a grounded crime story with few visual effects, revolving around deaf Native American antihero Maya Lopez (Alaqua Cox). Wonder Man, a show that was paused because of the writers and actors strikes, is meant to be a behind-the-scenes look at Hollywood and a character study of Simon Williams (Yahya Abdul-Mateen II), a superhero who has a side gig as an actor and stuntperson.
Winderbaum says he wants people to watch the shows because they love the characters. It should work, he says, "beyond the fact that it ties into [other projects] or if they are going to be in a movie or if it is setting up an Avengers film."
A version of this story first appeared in the Oct. 11 issue of The Hollywood Reporter magazine. Click here to subscribe.