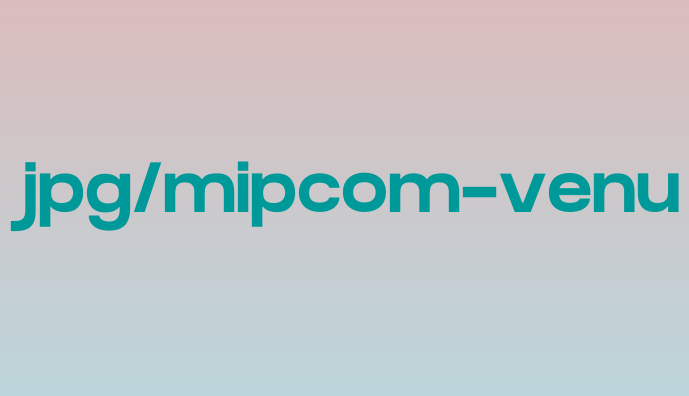 The 2023 MIPCOM Cannes international television market kicks off Monday against the backdrop of the violence in the Middle East with the Israel-Hamas War, the ongoing conflict in Ukraine and a worldwide TV industry that has seen its business models, built on the promise of global streaming revenues, collapse with little to replace them.
The importance of the latter issue pales against the gravity of the two wars on the edge of Europe, but it will likely be the one most on the minds of industry execs on the Croisette, who have come to Cannes to try and figure out how to weather the downturn everyone knows is coming (or is already here).
"It's been bad, and everyone I speak to expects it to get a lot worse," says Ida Martins, CEO of European indie sales group Media Luna. "Coming out of COVID at [MIPCOM] last year there was hope, but now it just looks like the business is going down and down."
The most proximate cause of the drop are the streamers, who have racketed back their original content spending as they shift their focus from subscriber growth to the bottom line. But the decline can be seen almost everywhere, with pay-TV and commercial networks, and, to a lesser extent, public broadcasters, also slashing commissions and budgets. The only thing not going down is production costs, which continue to climb, putting a further squeeze on producers, both indies and those with studio backing.
Expect the big studio keynotes at MIPCOM this year — Paramount Global CEO Bob Bakish and Warner Bros Discovery International President Gerhard Zeiler — to be closely watched for signs of how the majors are adjusting to the changing climate.
Many have suggested tightening budgets at networks and streamers will push buyers toward co-production models, where a show is commissioned by a team of channels or platforms across several territories that share the cost and risk.
At Italy's MIA television market in Rome last week, eight northern European public broadcasters —Germany's ZDF, The Netherlands' NPO, Belgium's VRT, Sweden's SVT, Denmark's DR, Finland's YLE and Norway's NRK — announced a new collaboration called New8 to jointly commission and co-produce eight high-end TV dramas annually.
The partnership, initially set to run for three years, hopes to greenlight its first show this year to roll out in 2024.
The co-production model is also at the heart of much of the top-end drama being developed at mega-indies such as Fremantle and Banijay and many of the hottest titles on offer at MIPCOM this year. These shows include the historical psychodrama Mary & George, starring Julianne Moore and British actor Nicholas Galitzine (Prime Video's Red, White & Royal Blue), which was put together by NBCUniversal's European pay-TV channel Sky Atlantic and AMC Networks, with NBCUniversal Global selling remaining territories worldwide. The Famous Five, Nicholas Winding Refn's new adaptation of Enid Blyton's beloved children's adventure classic, is also on offer from the market and is co-produced by ZDF and the BBC, with BBC Studios handling global sales.
Germany's Beta Film, a co-production specialist, kicked off MIPCOM with a big German pre-sale of its new romantic drama Maxima, the story of the romance between Argentinian-born Maxima Zorreguieta and Willem-Alexander, better known as the King and Queen of the Netherlands. Leading German commercial network RTL Germany snatched up rights to the first six-episode season of the show, produced by Millstreet Films for RTL Netherlands' OTT service Videoland. Beta, which screened a sneak preview of the series at a MIPCOM event Sunday night, says several other territories are in negotiations.
Cost-consciousness may also push buyers towards more reality TV and entertainment formats, of which there will be an abundance on offer in Cannes, from BBC Studios' new prime-time quiz show The 1% Club to Hot Yachts, Paramount+ U.K's unscripted reality show, set in luxury boating world of South Florida, which Fifth Season is shopping worldwide; to Shaolin Heroes, Banijay's unscripted adventure series, from Danish producers Metronome, in which celebrities immerse themselves in an intense Kung-Fu training program under the guidance of two Shaolin masters.