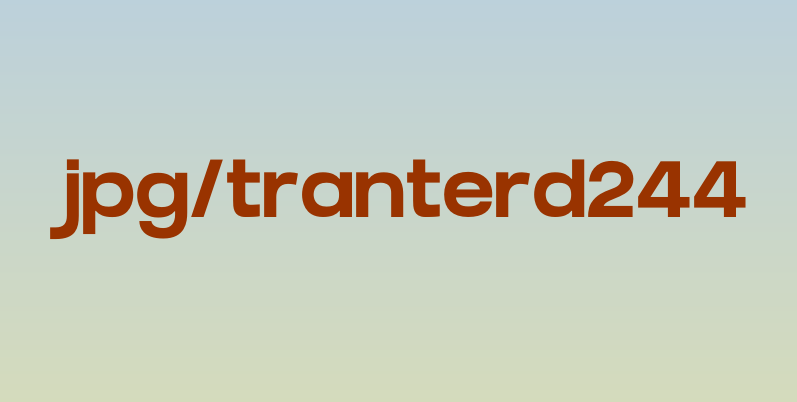 Jane Tranter, the CEO and co-founder of production company Bad Wolf, knows how to get the industry buzzing with hit titles.
The Wales-based production juggernaut, majority-owned by Sony, continues to go strong with the likes of epic The Winter King, based on Bernard Cornwell's best-selling Warlord Chronicles books, and Russell T. Davies' Doctor Who series. Other productions over the past 12 months have included a third season of HBO trading floor drama Industry, ITV thriller Red Eye, starring Richard Armitage, and the upcoming BBC/Sony-backed drama series Dope Girls about a female crime boss in London.
Tranter herself has also kept up other work, for example serving as an executive producer on HBO hit Succession.
For THR's feature on the 35 Most Powerful Women in International Television, she shared thoughts on this year's dual Hollywood strikes, AI, equality and diversity, as well as her advice for young women entering the industry.
What was the biggest professional challenge you faced this past year?
The WGA and SAG-AFTRA strikes, without question. The change in the co-production market is, I think, a direct result of the strikes. Normally with a show like Dope Girls we'd have gone to North America to search for a co-producer early in the process, which we didn't feel was appropriate, and we wanted to remain U.K.-focused during the strikes. Sony and BBC thankfully held our hands and enabled Bad Wolf to get the production up and on its feet before searching for co-pro partners. Between Bad Wolf, Sony and the BBC we determined to get this ambitious drama into production this year.
What do you see as your biggest achievement of the past year?
Getting the new Doctor Who [season] up and running; shooting 12 episodes, fast and furious, thanks to the speed at which Russell T. Davies works! Not only have we reunited David Tennant and Catherine Tate, but to also launch Ncuti Gatwa as our new Doctor alongside Millie Gibson as the new companion, moving the entire production to Wolf Studios Wales enabling the show to work to the enhanced BBC/Disney+ budget, has been a huge achievement and that we have done it is to the massive credit of the amazing cast, crews and HODs working with Bad Wolf in Wales. We've been able to effect a brilliant marriage of the talented group who have worked on Doctor Who before at the BBC with a whole raft of people who have worked previously with Bad Wolf on His Dark Materials or who are new to both shows.
Doctor Who is a magnificent beast of a show to produce but we've managed to move forward into production of season two within 12 months of starting season one — and the Bad Wolf team have done all of that whilst continuing with all of our other shows, including Industry season three, The Winter King and Red Eye! It's been quite a year…
From your international perspective, what impact have the dual Hollywood strikes already had on the business?
As the U.K. doesn't work under WGA or SAG, U.K. broadcasting hasn't been directly affected, although the pace has most definitely slowed. British writers who were writing under the WGA from the U.K. stopped work, and we've respected and supported actors who've felt unable to continue to work during the strike. Emotionally, it's been a very difficult time for many — wanting to support/stand in solidarity with our fellow writers and actors, whilst contractually/legally needing to continue to work due to our Writers' Guild of Great Britain/equity contracts.
What impact do you expect if the actors strike continues?
It will be a dark day not being able to put the writers' hard work into production, but I'm hopeful a resolution will come soon.
How do you view AI? As an opportunity or a threat?
It's very much a Pandora's box. It's out of the box now, and you can't put it back in, so I think it's really important for us to look at where AI can give the industry opportunity. Technically, it's a good opportunity, in terms of enhanced graphics and visual effects et al. But I think the aspects of AI that the actors and the writers have referenced in terms of the strike is a really important thing and I fully support everyone's thinking on that.
What needs to be done to improve equality and diversity within the industry?
Everybody needs to give the issue their time and their focus. There wouldn't be a problem if people like me who've been in the industry for decades had given more of our time earlier — there would be a much larger pool of diverse talent to work with now. It has got to now be not just our responsibility but also our focus to provide opportunities and spend the time required to tackle equality within the industry, which is why partners such as Screen Alliance Wales, housed at Wolf Studios Wales, are so important. If you have experience, you bring your experience to those that perhaps need more help in order for them to move through the ranks.
What advice would you give young women just entering the industry?
Talk to other women, younger and older. And don't take any sh*t! I wish somebody had told me this.
What show, currently on air, would you love to have made?
The Last of Us. Sometimes you watch something and know you've been outclassed. The sheer confidence of the whole season, but in particular Peter Hoar's magnificent episode, with all the skill and love shining through. I was utterly blown away, but it's a Carolyn Strauss show for you – she is the most consistently outstanding producer of our generation – she works with the best and gets the best work from all.
What do you do to unwind?
Tequila + soda and crisps! And time with my family.