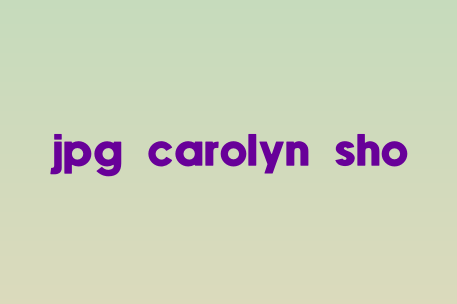 Carolyn McCall, CEO of ITV, has led the U.K. TV giant since 2018, driving its transformation for the digital age.
Freemium streaming service ITVX launched in late 2022 with such originals as Cold War drama A Spy Among Friends, starring Damian Lewis and Guy Pearce. It has brought the company "over 2 billion streams and a significant increase in users," emphasizes McCall.
The firm's production arm ITV Studios is "the largest producer in the U.K, one of the largest unscripted producers in the U.S. and one of the top three in the majority of the remaining international markets in which it operates," ITV touts on its website. ITV Studios has launched such hit shows as Tomorrow Studios' live-action manga adaptation One Piece, World Production's Line of Duty from Jed Mercurio and Love Island, which is now commissioned in 27 territories. It also owns stakes in such companies as Jason Blum's Blumhouse Television.
For THR's feature on the 35 Most Powerful Women in International Television, McCall shared her thoughts on the success of ITVX and ITV Studios, macroeconomic trends, how to approach AI, this year's Hollywood strikes, and the industry's efforts to improve diversity and equality.
From your international perspective, what impact have the dual Hollywood strikes already had on the business? What impact do you expect if the actors strike continues?
It is good to see that this has been resolved with writers and hopefully will soon be with actors. Our U.S. business is very important — but because it is part of a scaled, diversified business we should not see any material impact for 2023. Of course, if the actors strike continues, it could start to impact deliveries for 2024, which would potentially push revenues into 2025.
How do you view AI? As an opportunity or a threat?
Generative AI tools offer a significant opportunity and we are already trialing AI use cases across post-production to support and amplify creativity and also to improve efficiency. Although it is easy to see the threat of generative AI, and some of that can be overwhelming, we are doing everything we can to explore and experiment so we are clear where to focus our efforts — on the opportunities but also on mitigating the threat. We are working with a range of partners who are already some way ahead. We do believe that human direction, oversight and experience are vital to the production of premium shows — so we are thinking of these tools as co-pilots.
What was the biggest professional challenge you faced this past year?
The biggest challenge this year has been the continued macroeconomic uncertainty and the cost of living issues in the U.K. This has negatively affected consumer and business confidence resulting in a weak advertising market in all media. We have remained close to advertisers, innovating and evolving to help them in a tougher environment.
What do you see as your biggest achievement of the past year?
The launch of our streaming service ITVX in the U.K. — now having reached over 2 billion streams and a significant increase in users, which has accelerated our ability to transform ITV to be the leader in U.K. advertiser-funded streaming.
I'm also proud of how many great shows we make, continuing to grow ITV Studios, which is now a world-leading studios group.
What needs to be done to improve equality and diversity within the industry?
Everyone has to believe in this at all levels of the organization without feeling threatened. After that conviction and commitment, targets have to be set and they need to be public so that you hold yourself accountable for achieving progress. Those targets also need to be stretching, otherwise progress is too slow. Processes like recruitment need to be modernized so that things are not done in the way they used to be and talent pools are broadened, again at all levels.
I also believe organizations need to focus as much on inclusion as we do on diverse recruitment. Inclusion is about culture and ensuring that people can be themselves – by focusing on making the industry a place for all, we will improve equality and diversity longer-term."
What show, currently on air, would you love to have made/been on ITV?
Billions — I was so pleased it came back and with Damian Lewis in it again.
What advice would you give young women just entering the industry?
Be confident, be curious, and find something you like doing in a culture you enjoy working in. Listen and continually learn – of course also have fun.