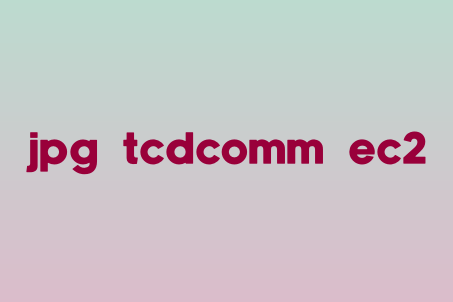 "I don't think it's too much of a spoiler to say that the story would involve the gang getting back together," says Dan Harmon.
That's how he, star Joel McHale and co-writer Andrew Guest pitched the Community movie around town, pre-strike. And though Harmon and Guest still have work to do on the script, which Peacock ultimately greenlit, a Greendale Community College reunion is likely to remain core to its premise.
During the series' run from 2009 to 2015, "six seasons and a movie" had become both a hashtag and a rallying cry for Community fans. Then, shortly before the pandemic hit, Sony approached Harmon, eager to seriously explore the "and a movie" after watching the show enjoy a strong second life in streaming. Harmon subsequently recruited Guest, who'd worked on the early seasons and was brought back for the series finale.
"I think Dan, as part of his evolution of understanding himself and his creative process, knows that he needs a partner," offers Guest, speaking to a subject that Harmon explores in great depth in his recent THR cover profile. "It's why he has somebody running Rick and Morty and somebody running Krapopolis, and so I think both Dan and Sony said, 'Who are we going to pair you with here?'"
Over lunch with Harmon at The Smoke House in early 2020, Guest agreed to come aboard. From there, the conversation quickly turned to what the movie could be and, just as importantly, who would be part of it. "It became a very lengthy process because we wanted to include as much of the cast that wanted to be included and therefore needed to know who was interested before we knew what the movie was going to be," recalls Guest, who was speaking to THR for the Harmon profile. "Because if we're just making a movie with Jim Rash and Joel McHale, there's a movie there, but we need to figure that out sooner rather than later."
To their delight, everyone except for Chevy Chase, who had left before the series wrapped, agreed to return. The challenge became syncing all of their schedules, particularly since the ensemble includes now hugely in-demand talent like Donald Glover as well as stars Alison Brie, Gillian Jacobs and Yvette Nicole Brown. And as far as Harmon was concerned, shooting them separately was a nonstarter. "Because the thing that's going to matter most to me as an audience member or to anybody who loved that show is seeing those people see each other," he says. "And they still love each other, and it's not going to feel the same if you're shooting them separately at different months in different locations."
Before the WGA and SAG-AFTRA strikes grounded production to a halt for several months (and counting), Harmon reveals that the plan was to shoot the film in Atlanta to ensure that Glover could be there. "And Donald was stoked," he says of the show's biggest breakout, who departed the series a few seasons shy of its end. But now that the stoppages have wreaked havoc on everyone's shooting schedules, Harmon acknowledges how worried he is about the whole project falling apart. As he puts it, "By the time we can recoordinate, what are the odds that everyone's schedule is going to once again align?"
It isn't Harmon's only fear, however. Meeting excessively high fan expectations looms large as well. "And that's the fandom that's been the most supportive of me, all told, and has endured the most for supporting me," he says. "Because I wasn't thinking about them when I was feuding with Chevy. Only later did I realize that I'd hurt these people who didn't want to think about me as some kind of odd, self-styled Kubrick. They cared about Greendale, this world that I created, and suddenly, they were getting this unadulterated side order of me, which was not fair to them."
And after all that, he really doesn't want to let them down now. "I hate to say how terrified I am to do it wrong, because there's a part of me that knows that that fear cannot possibly result in a good thing," Harmon continues. "And you're not going to get anywhere doing an impression of what you think you should do or what you think they want, but I really don't want to do it wrong, and it is truly terrifying. But then I'm holding on to the hope that being honest with myself about how scared I am is at least a way to break the cycle."