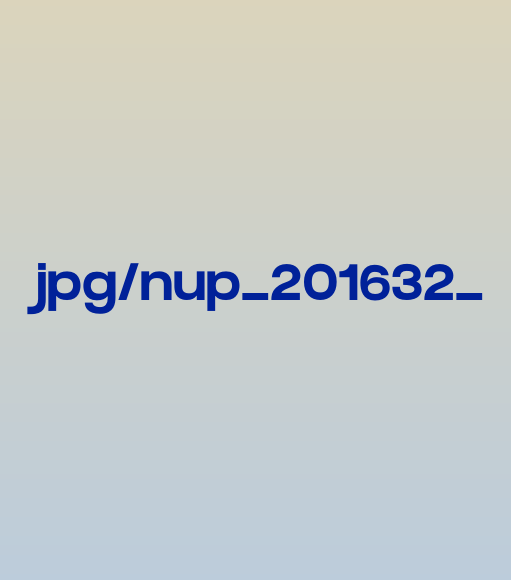 A quick and partial mea culpa to Amazon's Lore, Netflix's Unsolved Mysteries reboot and several other semi-recent spooky, based-on-fact anthology series to which I gave mixed reviews for general unevenness and because I'd seen the same format used on many superior shows over the years.
It isn't that Lore and Unsolved Mysteries have suddenly become good shows in my memory. But watching Peacock's new spooky, based-on-fact anthology series John Carpenter's Suburban Screams, I was struck by how often episodes had me yearning not for installments of the genre's top-tier programs but just for the proficient comforts of uneven mediocrity.
John Carpenter's Suburban Screams
The Bottom Line
Audiences are unlikely to scream.
Airdate: Friday, October 13 (Peacock)
Directors: John Carpenter, Jordan Roberts, Michelle Latimer, and Jan Pavlacky
Having John Carpenter's name atop Suburban Screams isn't wholly symbolic. He co-wrote the series' forgettable musical theme and he directed one of its six installments. The truth, though, is that affixing the "John Carpenter" brand makes it only worthy of being reviewed, not of being reviewed positively. At its absolute best — one can pretend that Carpenter's installment, "Phone Stalker," is its peak — Suburban Screams is a generic, re-enactment-heavy true crime series without a meaningful guiding POV or performances or a visual sensibility to mask its nondescript Eastern European production values.
Without the attachment of Carpenter's name, Suburban Screams would just be negligible, but probably unreviewed. With his name, it's disappointingly negligible and here we are.
In an opening voiceover, Carpenter summarizes the show's ethos as, "In our suburbs, evil lurks behind closed doors. True stories so terrifying because the horror is real. You will never look at your neighbors the same way again."
Let's leave aside that none of the six episodes of Suburban Screams is really terrifying, no matter how thinly you stretch that definition, and that — I assure you with 100 percent confidence — your ability to look at your neighbors in a consistent fashion will not be changed in the slightest. That's a pretty meaningless declaration of purpose, right? Carpenter, of course, knows from suburban screams. Halloween is a quintessential piece of suburban horror, as pure as you could ever hope for. Christine and The Fog are more "small town horror," but John Carpenter's Suburban Screams doesn't really know what "suburban" means either, so why quibble? John Carpenter's Kinda Not-Urban Screams isn't alliterative.
There are multiple episodes set in the suburbs of Washington, DC. That's legitimately suburban, as is the one episode set generally in San Diego County. But then there's an episode set in Long Island and another set in Miramichi, New Brunswick, which is completely a city, just a very rural Canadian kind of city. Or does Suburban Screams count "Canada" as a suburb? And does any of it matter since the entire series was filmed in and around Prague and in exactly zero cases does the Czech setting resemble any of the places it's supposed to be standing in for? Not to mention the fact that every single external re-enactment appears to have been filmed on the exact same gloomy and cloudy day (probably without budget for second takes). The traditional Spielbergian and Carpenterian version of the suburbs is that they're supposed to be evocative of everywhere, but all six episodes of Suburban Screams give the impression of being set nowhere.
So Suburban Screams has a loose definition of "suburban" and definitely a loose definition of "true." Yes, one can Google some of the facts mentioned in several episodes, especially the Miramichi-set "A Killer Comes Home," focused on serial killer Allan Legere. But the bland re-enactments and dogged insistence on treating those re-enactments like conventional horror fiction films keep anything from feeling appreciably "real" in most of the stories. There are two variations on the venerable House With a Bad Past Turns Its Owners Into Monsters genre ("House Next Door" and "Cursed Neighborhood"); one Playing with a Ouija Board Leads to a Ghostly Misadventures story ("Kelly"); one Local Urban Legend With No Personal Connection story ("The Bunny Man," which was also an episode of Lore); and one Crazy Voyeuristic Stalker installment ("Phone Stalker").
The episodes are three or four minutes of talking head interviews with the people involved and 40-plus minutes of re-enactments starring whatever random British and Czech actors could be transported in for production, with no questions asked about whether any of them were capable of regionally specific accents. The talking head interviews are all so staged and over-polished that they might as well be actors themselves, and the actors are all so wooden that they might as well not be actors. The re-enactments have maybe 15 percent more blood than you might expect from an Unsolved Mysteries re-enactment. Yay?
Let's go briefly into a little more depth on the most notable of the six episodes.
"Phone Stalker" is Carpenter's first directing credit since The Ward in 2010 and his first TV directing credit since episodes of Showtime's Masters of Horror. In a blind taste test, I promise you that any viewer claiming to identify Carpenter's directorial stamp would be lying. But at least it's a tightly edited story of escalating paranoia in which a woman gets increasingly obsessive and threatening communications from a mysterious voyeur. Is it her ex-boyfriend? Her possessive male bestie? A scorned friend who thinks she's moving in on her man?
It's completely impossible to care, in part because of the clumsy re-enactment performances and in part because of how non-specific and conventional the story is. Obviously, it's horrible when people have unhinged stalkers, and obviously modern technology has made stalking all the scarier. But "Phone Stalker" was one of a half-dozen Suburban Screams entries — yes, all of them — that had me wondering how these specific stories ended up on the production's radar and why the series' curators thought they were representative of what the series was supposed to be about.
Honestly, "Cursed Neighborhood" came the closest to being a story that made me think, "Yes, this is what the best version of the series might resemble." A family moves into a Charles County, Maryland, neighborhood and begin to experience a haunting tied to the area's brutal history of conflict between settlers and the Indigenous locals. When you have a Black family moving to the suburbs and experiencing white apparitions telling them they don't belong, you've got a provocative text and subtext right there. Directed by Michelle Latimer, best known for the Canadian TV drama Trickster and Indigenous identity controversies, the episode at least wants to be about something, even if it can't commit to what it wants to be about.
Regardless of its success or failure, "Cursed Neighborhood" is a specifically American and specifically suburban story, one befitting the series' title far more than just "Our town had a serial killer!" or "I thought a Ouija board was just a game and then it wasn't!" But when the best examples of what your series could possibly be aren't very good, having a high-profile director's name to put your show on TV critics' radars might not be worth it.