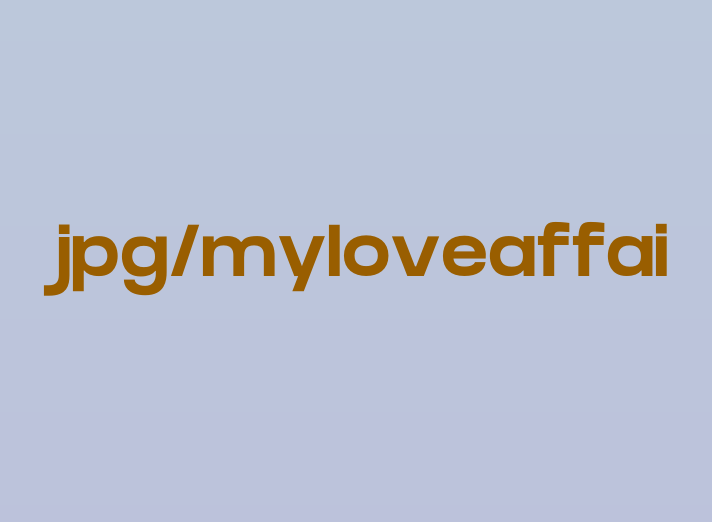 Sometimes life is so absurd in its pain and unfairness that a girl's just gotta sing — or at least rewrite the songs she's hearing. It takes a while for Zelma, the scrappy main character of the droll and vibrant My Love Affair With Marriage, to reach the point where she's calling the musical shots, figuratively speaking. It's an exhilarating and hard-won moment when she does.
At key moments throughout the animated feature, which takes her from age 7 through her 20s, she's bombarded with the song stylings of three Mythology Sirens, harmonizing scolds who take different forms, depending on the circumstances. They reinforce Zelma's self-doubt and castigate her whenever she breaks or questions the old-school rules of the boy-girl game, the ones that say women must be submissive — "a smart woman looks weak" — and that only marriage makes them whole.
My Love Affair With Marriage
The Bottom Line
A smart wedding of style and substance.
Release date: Friday, Oct. 13 (Los Angeles)
Cast: Dagmara Domińczyk, Michele Pawk, Trio Limonāde, Cameron Monaghan, Stephen Lang, Matthew Modine
Director-screenwriter: Signe Baumane
1 hour 48 minutes
Writer-director-animator Signe Baumane, who explored a history of depression among the women in her family in Rocks in My Pockets, again draws upon autobiography to tackle a tough subject, deploying humor and science to peer into the feeling of romantic certainty and how dead wrong it can be, and to dismantle the code of female behavior on which generations have been raised.
Combining hand-drawn characters possessed by a fitting primitive energy and the rich textures of hand-made sets and papier mâché sculptures — furniture, carousel horses, caskets, stone walls — Baumane brings Zelma's world, her swoonings and collisions and yearnings, to vivid life.
Zelma is a fighter, albeit one who's sometimes defeated, and she's voiced with spirit and colorful warmth by Dagmara Domińczyk (Succession), both as a character in various stages of childhood and young adulthood, and as the grown-up storyteller, looking back via narration. Her story begins on Sakhalin Island, off the eastern coast of what's now Russia, where her tomboy exuberance scandalizes the village busybodies. Her world grows structured and constrained after her family moves to Riga, the capital of Latvia and clear on the other side of the huge expanse of the Soviet Union. (Maps are a well-used motif in the movie, illustrating Zelma's various routes with simple clarity.)
In Riga, Zelma encounters the quintessential "perfect girl" (Erica Schroeder), a classmate who delivers the first of the film's musical numbers extolling the superiority of men while paradoxically advocating the need to play nice and gentle with the fragile male ego. Another such ditty will combine the spoken assertions of Zelma's monstrously needy first husband, Sergei (Cameron Monaghan), and the Mythology Sirens' crooning. (On the musical front, Baumane also incorporates a track by Ace of Base and, for good measure, a recording by the Red Army Choir.)
A sort of unearthly Triplets of Belleville, the Sirens are voiced by Latvian group Trio Limonāde (Iluta Alsberga, Ieva Katkovska and Kristīne Pastare), sometimes with girl-group fabulosity, often with notes of dark admonishment and taunting, but always in support of social conventions rather than Zelma's inner needs. The only times they're happy for her are those occasions when a man proposes.
The first to pop the question, when she's 17, is a gallery owner twice her age (Stephen Lang) who will back out of the proposition in cowardly fashion. The second, Sergei, will torture her with his cruelty and selfishness over the course of their marriage. And the third, Bo (Matthew Modine), a Swede she meets during her first visit to the West, will thrill and then disappoint her until, well after they split, she understands his struggle.
Through all these narrative swings, which also involve the economic fallout of the breakup of the USSR and Zelma's attempts to make a living as an artist, Baumane digs beneath the surface to explain the biochemistry of everything her protagonist feels: attraction, anger, love, compassion. In dream-meets-science sequences animated by Yajun Shi, a neuron voiced with confidence and a touch of winning attitude by Michele Pawk serves as our guide through such wonders as the amygdala, ovulation, histocompatibility, neurotransmitters and stress hormones. Among mammals, this biology creature points out, humans are alone in attaching "social importance to the hymen." Point well taken.
Through brilliantly rendered glimpses of backstory for Zelma's two husbands, and in the story of her troubled college friend Darya (Carolyn Baeumler), My Love Affair also examines the effects on the brain of alcohol, drugs and emotional abuse. Zelma is a compelling character, yet these subplots about other figures in the film are some of its most involving sections — mainly because the ideas they examine are less familiar than the sexist tropes that Zelma is battling.
But all the science scenes, whether explaining how love can be a kind of addiction, in biochemical terms, or revealing the scientific reasons we hold on to certain feelings beyond their usefulness, offer not just information but solace, a way of looking at the mistakes we humans make without beating ourselves up for them.
The nine years between Baumane's first feature and this one speak to the work involved in making a non-CG animated film, and the fundraising needed when operating outside the studio system (the credits thank 1,685 individual backers). With its fine mix of dark humor, healthy anger and self-compassion, this portrait of the artist as a young woman is the work of an inspired filmmaker, and it was worth the wait.
Full credits
Distributor: 8 Above
Production companies: Studio Locomotive, The Marriage Project, Antevita Films
Cast: Dagmara Domińczyk, Michele Pawk, Trio Limonāde, Cameron Monaghan, Stephen Lang, Matthew Modine, Storm Large, Erica Schroeder, Anna O'Donoghue, Tanya Franks, Clyde Baldo, Najla Said, Florencia Lozano, Emma Kenney, Dan Domingues, Keith Randolph Smith, Carolyn Baeumler, Christina Pumariega, Tracy Thorne, Laila Robins, Cindy Cheung, Ruby Modine, Brian Dykstra, Andrew Garman, Michael Laurence, Sturgis Warner, Dale Soules, Jennifer Dorr White
Director-screenwriter-animator-designer: Signe Baumane
Producers: Roberts Vinovskis, Sturgis Warner, Raoul Nadalet, Signe Baumane
Executive producers: Mathew Modine, Adam Rackoff, John Jencks
Biology animation: Yajun Shi
Director of photography: Signe Baumane
Production designer: Signe Baumane
Editors: Signe Baumane, Sturgis Warner
Music and songs: Kristian Sensini
Lyrics: Signe Baumane
Musical director: Arnis Račinskis
Sound designer: Pierre Vedovato
Lighting design: Sturgis Warner
Maps: Yupu Ding, Sturgis Warner
Casting director: Sturgis Warner
1 hour 48 minutes
THR Newsletters
Sign up for THR news straight to your inbox every day
Subscribe
Sign Up