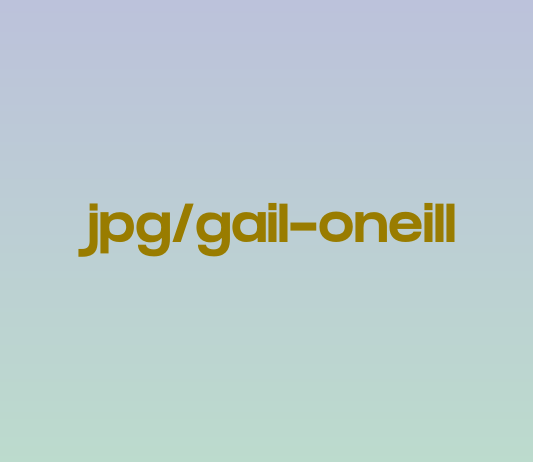 Gail O'Neill, the fashion model who worked with brands like Michael Kors and Ralph Lauren, and also served as a TV correspondent for CBS, CNN and HGTV, has died. She was 61.
The model was believed to be in her Atlanta home when she died on Oct. 10, her former Click Model agent Stephanie Grill told Women's Wear Daily. Her cause of death was not immediately known.
O'Neill was discovered by photographer Chuck Baker and his stylist wife Martha, who approached her at John F. Kennedy Airport in New York in 1985. She was doing marketing for Xerox at the time, and by the following year, she was on the cover of British Vogue.
It didn't take very long for her career to take off after that. She landed modeling gigs with famous photographers, including Annie Leibovitz, Arthur Elgort, Gilles Bensimon, Steven Meisel, Albert Watson, Fabrizio Ferri, Alex Chatelain and Patrick Demarchelier.
She covered American and Italian Vogue, Mademoiselle, Elle, Glamour and Essence, and she was featured on Sports Illustrated's swimsuit issue. She also modeled for brands like Coca-Cola, Esprit and Avon, as well as J. Crew, Donna Karan, Perry Ellis, Willi Smith, Calvin Klein fragrance and Nordstrom.
"People just loved her," Grill told WWD. "They would re-book her and re-book her. She was a major beauty with this beautiful personality — so authentic and kind. And she really had so much integrity. She would have had five or six jobs a day if she could. She had so many options. Everybody wanted to work with Gail O'Neill."
Born in Westchester, New York, on Feb. 6, 1962, O'Neill was the second of three children of Jamaican immigrants. She previously opened up about how, growing up, she felt like she wasn't the most attractive person.
"By the time I was 11 or 12 years old, I was convinced that my tall, skinny frame was some kind of cosmic joke…with me as the punchline," she said in a Q&A with the American Museum of Natural History tied to a panel she moderated for them.
In 1988, the model and journalist joined Iman and Bethann Hardison's Black Girls Coalition, an advocacy and support group for Black models that remains active today.
Her first stint on television came in 1999 when she appeared on CBS' Early Show as a correspondent when it debuted. She followed that up as a host for CNN's Travel Now, and HGTV's Mission Organization and Public Place, Private Spaces.
O'Neill's television career eventually transitioned into a journalism career. Before she died, she was an editor-at-large at ArtsATL.
"This is such a devastating loss," ArtsATL executive editor Scott Freeman said in an obituary posted to the publication's website. "Gail was a great journalist who cared about her craft and the people she wrote about. She had a grand curiosity about the world, which was a hallmark of her writing style. She had the ability to take a reader along for the ride on her journey of discovery."