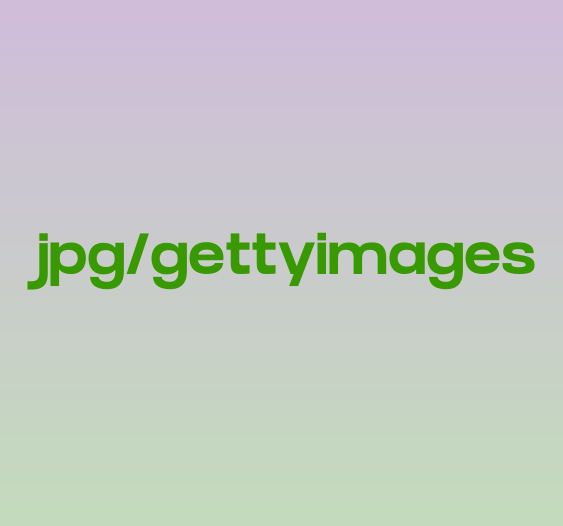 One day after Hollywood's top companies announced that talks with performers union SAG-AFTRA would be suspended for the foreseeable future, Duncan Crabtree-Ireland was back on the picket lines at Netflix, rallying members.
The national executive director and chief negotiator for the union gave a speech at the corner of Sunset Boulevard and Van Ness Avenue, telling his members, "One day longer, one day stronger." Afterward, he explained to The Hollywood Reporter how, in his view, the talks with the Alliance of Motion Picture and Television Producers had broken down. According to Crabtree-Ireland, the decision was "mystifying" and arrived from the studio side after a fairly typical day of negotiations. "I was certainly taken by surprise," he said.
Crabtree-Ireland also discussed the state of proposals around artificial intelligence, why the WGA success-based streaming residual won't work for his union, and what his message to the industry is on the 91st day of SAG-AFTRA's strike. THR has asked the AMPTP for comment on the union leader's remarks.
In your view, what happened in the room that led to the breakdown in talks?
I'm not even clear that it's something that happened in the room, because the vibe yesterday was similar to all of our previous sessions with them, which I would describe as very candid, very direct, intense at times, but in a respectful sort of way. So I was certainly taken by surprise by their decision last night to call me and cancel our scheduled negotiation session for today and to tell me that they don't plan to return to the table. I think that's a completely wrongheaded decision. There is no way to move this forward without talking. And it took them so long to get back to the table in the first place. It's really disappointing that after this amount of time, they would just walk away again.
When did they call you?
The first call was about 5, 5:30 [p.m.] yesterday.
You said in your speech that you offered a proposal right before they suspended discussions?
Yeah. We spent most of our time together yesterday walking through a comprehensive counterproposal that we gave to them. On Monday, we gave them a counterproposal on AI, all of that is waiting for their response. We made a huge, huge concession on streaming revenue share, changing that proposal away from a revenue percentage into just a viewership proposal — massive move in their direction. I'm truly shocked that they have not responded favorably to that and that they instead decided to walk away from the table. It is mystifying to me why they think that is a way to move this process forward.
SAG-AFTRA said in its statement this morning that the offer the studios provided most recently was less valuable than the one that they offered before the strike. Do you have any numbers that can illustrate that, or can you explain why that might be?
Yeah, I can explain why. I probably can't give you exact numbers. But basically what they did is they tried to push out all of the changes in the contract based on the amount of time that the strike has lasted. And so because now, obviously, we're in October, that's basically trying to push out wage increases, trying to push out all of the other gains that should be in the contract. And so that obviously lowers the value of that contract, because you don't get your raise until later. You've lost out on money. So that's how that happens.
In your view, what are the outstanding issues at this point?
We still don't have a resolution on the biggest issues: They haven't moved on minimums, they haven't done anything to try and address inflation for our lowest earning members. That's not right. We still don't have a deal on AI: They continue to insist on having the right to get consent from someone — so-called "consent" from someone — on day one of working on a franchise project and use that consent for the entire duration of the franchise.
So you want to have multiple points of consent?
Well, right. I mean, for example, if you get your big break and you get to work on a Marvel movie as a weekly performer or something like that, if 10 years later they want to put you in another Marvel movie, they need to come back to you and ask you. What they want is to say, "You can either take this job and give us consent forever, or we'll cast somebody else." That's not right. It's not real consent. You can't consent to something that hasn't even been imagined yet and that's what they want.
So things like that. AI, basic minimums, what we are now calling our streaming viewership proposal, all of these big issues are still open because they are refusing to move and it's really frustrating.
It sounds like the AMPTP offered SAG-AFTRA its proposal to the Writers Guild of America in terms of a bonus that would reward successful streaming programs. Why won't that work for SAG-AFTRA?
For our purposes, it doesn't adequately address the range of performers who need to be compensated better in streaming. You know, writers work in a totally different economic structure than actors do, and that bonus proposal is limited to only a small number of projects that appear on these platforms. Our proposal from the beginning has been to provide compensation for the contribution that's made by all of our members on these streaming platforms. And we can't agree to something that's structured in the same way that it is for the writers. It just doesn't work for us.
How did the CEOs change the dynamic in the negotiating room, if at all?
We were able to have some very direct conversations about topics that other people haven't really been able to dig into in terms of what their reasoning is for things. I mean, hearing from the CEOs — finally, it took them a few days to get around to it — saying, "We just will not agree to a revenue share proposal under any circumstance, we will not share revenue, period," hearing that from the ultimate decision-maker does help you figure out how to structure your response to that. And as I mentioned, we accommodated that by changing our proposal to attach a totally different way. So having them in the room has the potential to make a huge difference, but they've got to be there. They've got to be in the room and they have to engage. Having them in the room and just refusing to respond to proposals doesn't really get us in.
What is your message to the industry now that we're 91 days into the SAG-AFTRA strike and folks are feeling it?
My message to the companies is get back in the room, get back to the table. This walking away thing isn't a way to make progress. To all of the workers in the industry, including our own members and everybody else who's suffering because of this industry shutdown, just know we are doing everything in our power to try and negotiate a fair deal. We will not sell our members out. We will have a fair deal, but we are ready to work every day to do it. And the interruption in this negotiation, I hope, will be very short because I hope that everyone in this industry will tell the studios, the streamers and their CEOs to get back in the room and let's work out a deal.
This interview has been edited for length and clarity.